---
---
---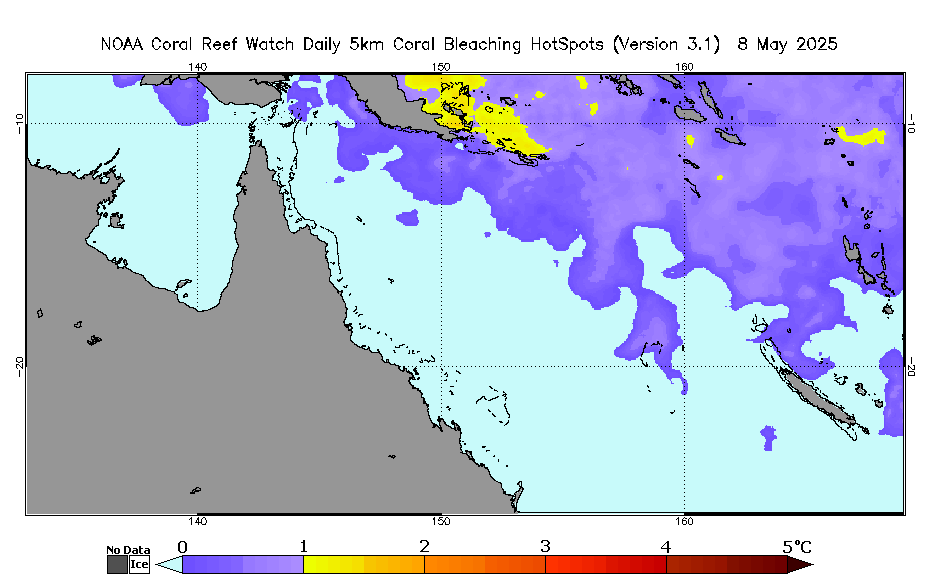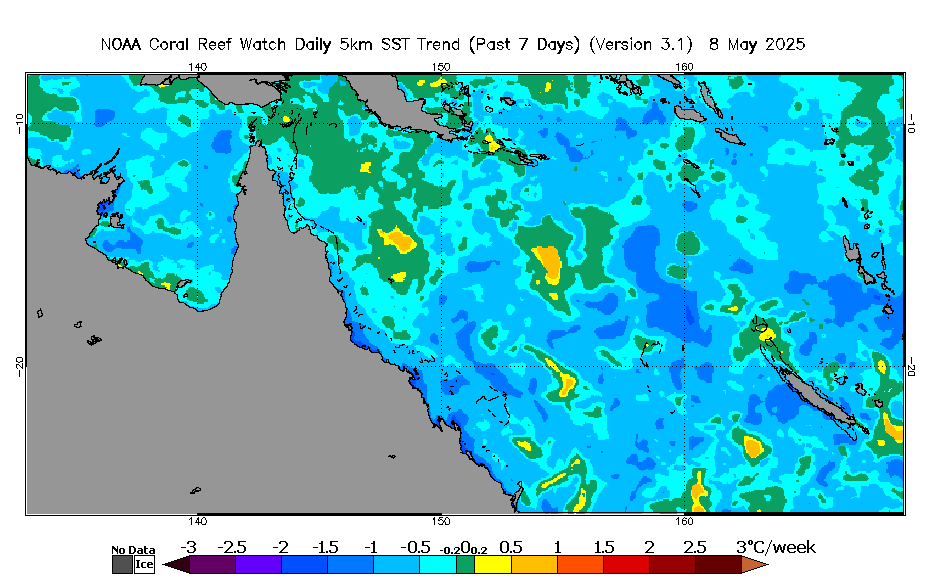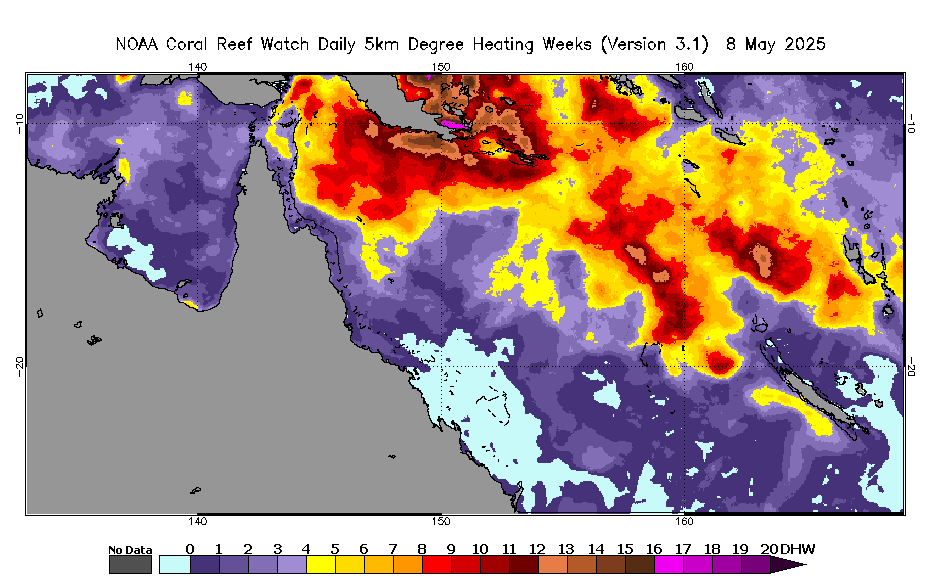 Figure 4 is a plot of the tidal range at Townsville, Australia (approximately midway along the GBR). It can be used as a very rough proxy for mixing along the GBR, where a high tidal range has stronger currents, and hence more mixing, than periods where the tidal range is relatively small with weaker currents and hence less mixing. The plot suggests a period of relatively weak mixing is expected between February 25 and March 6, 2020. If weather conditions are conducive to bleaching during this period, given that the GBR is already accumulating oceanic heat stress, it is likely that widespread coral bleaching will occur.
Of note, the Outlook currently predicts continued heat stress in the southern end of Swains Island and the Capricorn and Bunker Group, including Heron and One Tree Islands, even as the second set of neap tides is occurring (approximately March 13-18). This may mean that in addition to it being widespread, coral bleaching may be more severe in these areas than along the rest of the GBR.
---
---
The appearance of external links on this World Wide Web site does not constitute endorsement by the Department of Commerce/National Oceanic and Atmospheric Administration of external Web sites or the information, products or services contained therein. For other than authorized activities, the Department of Commerce/NOAA does not exercise any editorial control over the information you may find at these locations. These links are provided consistent with the stated purpose of this Department of Commerce/NOAA Web site.